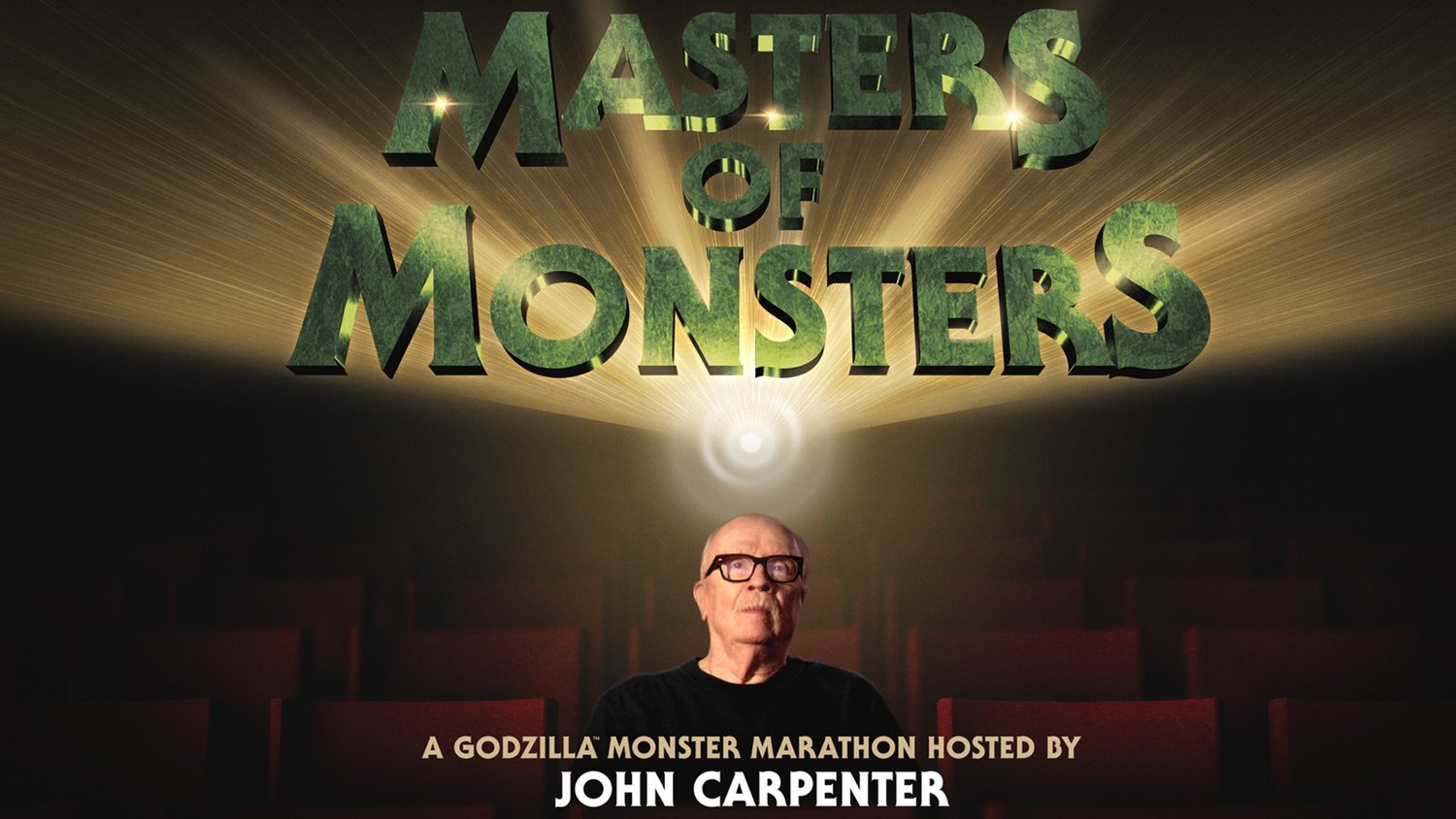 I've got some exciting news for all of you Godzilla fans out there! Filmmaker John Carpenter is going to be hosting a Godzilla movie marathon for Scream Factory TV. Carpenter is a big fan of the franchise and he will be showcasing some of his favorite films during the event and will also offer some insight into each of the films.
The Masters of Monsters marathon will be kicking off on November 3rd, and the press release shares:
John Carpenter, director of films released by Shout! Factory/Scream Factory such as Halloween, Escape from NY/Escape from LA, Body Bags, Big Trouble in Little China, The Fog, The Thing, and many more; is a huge Godzilla fan. He sits down to present his 4 favorite monster films directed by Ishiro Honda: Godzilla, The Uncut Japanese Original (Gojira), Rodan, Ghidorah, The Three-Headed Monster, and The War of the Gargantuas. John Carpenter will make appearances throughout to discuss his great love and admiration for the franchise."
The schedule of the event is as follows:
November 3rd at 6 p.m. and 8 p.m. PT
November 4th at 6 p.m. and 8 p.m. PT
November 5th at 6 p.m. and 8 p.m. PT
Ghidorah, The Three-Headed Monster

Join the Watch Party on Scream Factory TV!
November 6th at 6 p.m. and 8 p.m. PT
Carpenter's passion for these monster movies is so deep that he even directed the short "Gorgo vs. Godzilla" before he became a feature-film director. But, that film will never see the light of day. Carpenter previously said: "Nobody will ever see those films — they are so devastatingly bad."
Check out the Masters of Monsters marathon when it kicks off on November 3rd.
Source link